Please use the sharing tools found via the email icon at the top of articles. Copying articles to share with others is a breach of FT.com T&Cs and Copyright Policy. Email This email address is being protected from spambots. You need JavaScript enabled to view it. to buy additional rights.

Subscribers may share up to 10 or 20 articles per month using the gift article service. More information can be found here.
https://www.ft.com/content/a9a7905c-0c12-11e8-8eb7-42f857ea9f09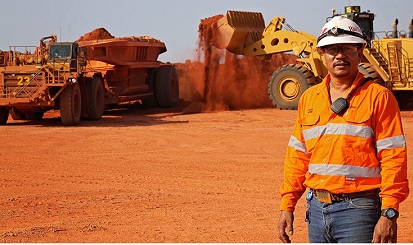 Russia's Norilsk Nickel has teamed up with Russian Platinum to invest $4.4bn to develop mining projects in Siberia, which contains some of the world's richest deposits of platinum and palladium. The two companies will form a joint venture to develop projects in the Taimyr Peninsula in Russia's far north with an aim to become the world's largest producer of the precious metals, they said Wednesday.


"We expect that upon its ramp-up, the project could become one of the world's leading PGM (platinum group metals) producers in terms of both size and profitability,"

Vladimir Potanin, president of Norilsk Nickel, said. The partnership could boost Russian production of platinum to rival South Africa, currently the world's largest producer of the metal, which is mostly used in catalysts for diesel cars. Russia is currently the world's second-largest producer of the metal.

Low prices for platinum have put pressure on South African producers, who have had to close mine shafts and lay off workers. Last year Lonmin, the world's third largest producer, agreed to be acquired by rival Sibanye. Prices for platinum traded close to their lowest levels since the financial crisis at $869 a troy ounce at the end of last year, but have since rebounded to $983.

The joint venture will start at the end of this year and is targeting eventual annual production of 70 to 100 tonnes of platinum and palladium starting in 2020, the two companies said. The deposits contain proven ore reserves of 4,300 tonnes of palladium and platinum, they said.

Norilsk Nickel is already the world's largest producer of nickel and palladium in the world. In contrast to platinum, prices for palladium, which is used in catalysts for petrol cars, have jumped and last year hit a record high of $1,138 a troy ounce.

The JV will hold three mining licenses to deposits in the Norilsk Industrial District in the Krasnoyarsk region. The deposits are close to each other, creating "one of the world's largest clusters for the production of platinum and palladium," according to Musa Bazhaev, president of Russian Platinum. Copyright The Financial Times Limited 2018.