Barrick Gold Corporation announced that it has entered into a subscription agreement to acquire 9,875,876 ordinary shares of Royal Road Minerals Limited in a non-brokered private placement at a price of $0.16 per share for total consideration of $1,580,140. The transaction is expected to close on or about February 9, 2018.


As a result of the transaction, Barrick will own 20,980,276 ordinary shares, representing approximately 12.5% of Royal Road's issued and outstanding ordinary shares, on a non-diluted basis (after giving effect to the subscription by Barrick and a concurrent offering to other investors expected to be completed by Royal Road).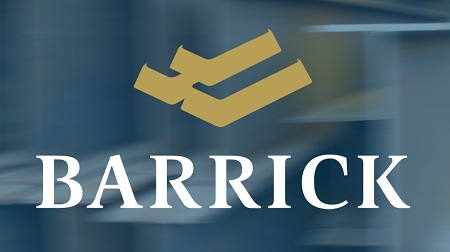 Barrick has acquired the ordinary shares for investment purposes. Depending on market conditions and other factors, including Royal Road's business and financial condition, Barrick may, subject to the investor rights agreement entered into in connection with the transaction, acquire additional ordinary shares or other securities of Royal Road or dispose of some or all of the ordinary shares or other securities of Royal Road that it owns at such time.

An early warning report will be filed by Barrick in accordance with applicable securities laws. To obtain a copy of the early warning report, please contact Andy Lloyd, whose contact details are included below.

Barrick is a senior gold mining company organized under the laws of the Province of Ontario. Barrick's head office is located at Brookfield Place, TD Canada Trust Tower, Suite 3700, 161 Bay Street, P.O. Box 212, Toronto, Ontario M5J 2S1. Royal Road's head office is located at Ground Floor, 4 Wharf Street, St. Helier, Jersey JE2 3NR.

INVESTOR CONTACT
Daniel Oh
Senior Vice President
Investor Engagement and Governance
Telephone: +1 416 307-7474
Email: This email address is being protected from spambots. You need JavaScript enabled to view it.

MEDIA CONTACT
Andy Lloyd
Senior Vice President
Communications
Telephone: +1 416 307-7414
Email: This email address is being protected from spambots. You need JavaScript enabled to view it.