Metalloinvest, a leading global iron ore and HBI producer and supplier, and one of the regional producers of high-quality steel, is continuing to implement its investment programme to develop its mining and transport operations at Lebedinsky GOK and Mikhailovsky GOK.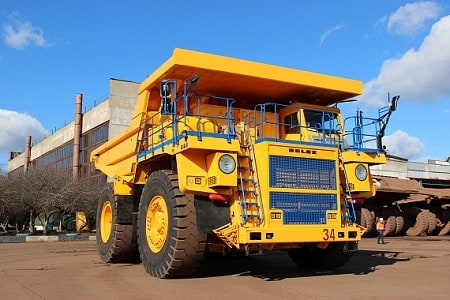 In March 2017, two new BelAZ vehicles with a lifting capacity of 220 and 130 tonnes respectively, as well as a new locomotive with a set of dump cars, were delivered. Three more heavy-duty dump trucks will arrive in the near future. In addition this equipment, two excavators, two drilling machines, one additional locomotive and 57 dump cars will be delivered by the end of the year.

Andrey Ugarov, First Deputy CEO, COO, Management Company Metalloinvest, commented: "By using modern, high-performance mining and transport machinery, we aim to increase production efficiency at what is a key site for our mining enterprises. Operating dump trucks with increased lifting capacity and excavators with high-capacity buckets, as well as our system for the cyclical and continuous transportation of iron ore, enables us to reduce our cost of production."

The electric train, a locomotive with twelve carriages recently acquired for Mikhailovsky GOK, has already begun to transport ore-bearing rock from the open pit to the enterprise's crushing and sorting complex. The BelAZ vehicles are intended to transport ore-bearing rock to the open-pit mines at Lebedinsky GOK and Mikhailovsky GOK. The new machinery stands out for its high performance and the quality of its nodes and mechanisms, which guarantee its stable and safe operation.

Metalloinvest continuously upgrades the equipment and machinery of its mining enterprises. Over the course of the investment programme to upgrade mining and transport equipment for Lebedinsky GOK and Mikhailovsky GOK in 2014-2016, the Company acquired almost 300 basic machinery units, including: 15 locomotives and 232 dump cars, 11 heavy-duty dump trucks, 11 excavators and five drilling machines. The Company purchased two more excavators and a heavy-duty vehicle for the enterprises as part of rental agreements.